3 Reasons to re-Consider Your Household Products
| Category: Healthy Home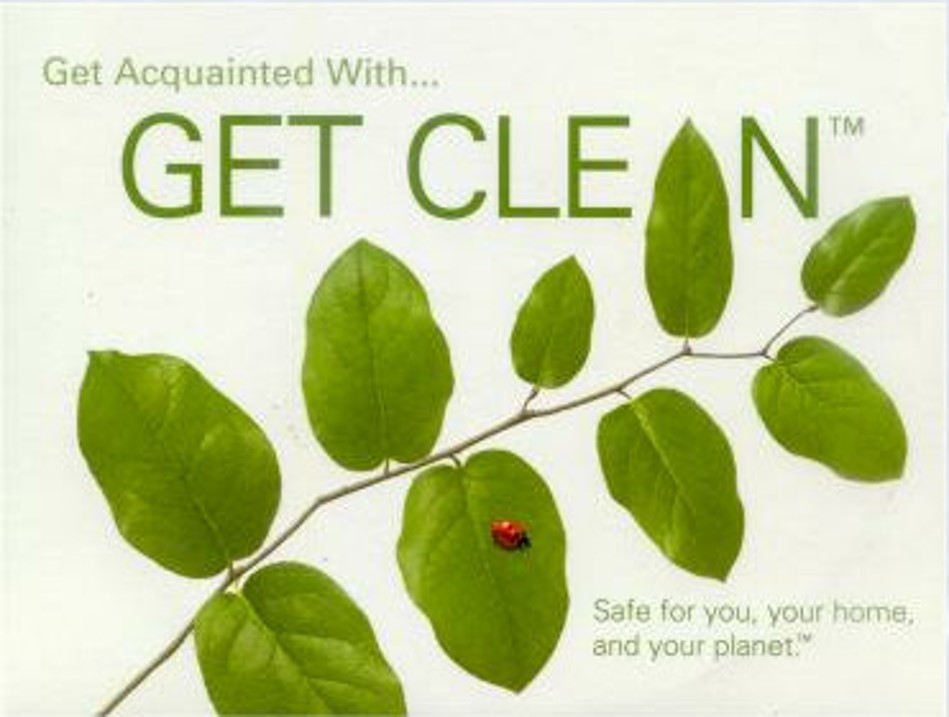 Ok, so learning about household products may not be first on your priority list… but many people have allergies, asthma, and other physical illness due to what's in they use to clean their home or office!
Toxins in our home come from 3 sources: VOC paints, plastic (such as your computer or furniture) and household products. You may not be able to do away with all the plastic in your home, but it is important that you use low-VOC paints and open your windows to let fresh air in. You can also create "fresh air" and remove toxins in the air from the plastic and paint by having a few indoor plants. (See How to Grow Fresh Air: 50 House Plants that Purify Your Home or Office. Dr. BC Wolverton.)
But one of the most important things you need to do is get rid of your toxic cleaners.  Here are just a few of some scary statistics:
Chemical pollutants have been found to be 2 to 5 times higher inside our homes than outside
Potential health effects from toxic chemicals in your home lead to respiratory illness, headaches and naseau
Chlorine in dishwasher powder is one of the most common poisoning of children
Lysol is highly flammable
Toilet bowl cleaners and drain cleaners can be fatal when inhaled
So here are 3 reasons why you want to switch to Shaklee's Get Clean non-toxic cleaners:
#1. Create a healthy, safe home: No chlorine bleach, ammonia, formaldehyde, kerosene, ammonia and many other chemicals common in household products sold in the stores.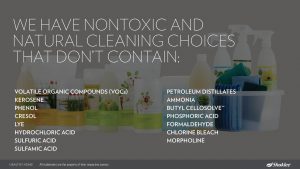 #2. Helps protect the planet!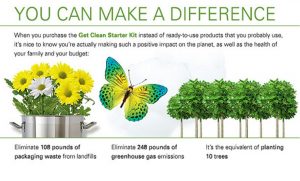 Switching to Shaklee's Get Clean
Eliminates 108 pounds of packaging waste from landfills
Eliminates 248 pounds of greenhouse gases
Equivalent to planting 10 trees!
Each product is concentrated, so you add the water. Thus you prevent extra plastic in the environment.
Each year, sales of Basic H2® have eliminated the use of enough bottles to wrap around the entire earth more than 18 times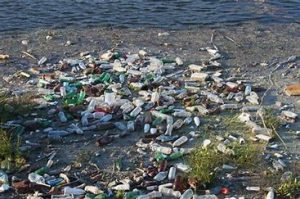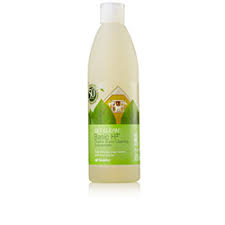 #3 Save $$$$  Because Get Clean products are concentrated, you can save a lot of money by switching brands and if you purchase the Starter Kit by April 30, you will get Free shipping…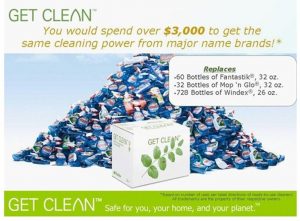 So give Get Clean and try and see for yourself how you can create a Healthy Home, Healthy Planet and Save $$$.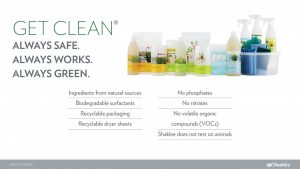 Check out more details on my website or contact me for more details.
BonnieNicholls.MyShaklee.com            SlimUpBeHealthy@aol.com