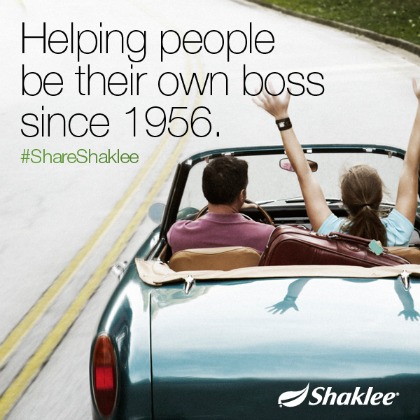 Today many people are looking for a way to create a better tomorrow for themselves and their family!  This includes not only financial rewards but also time to do what they want to do and time to be with who they want to be with.
Here are some of the problems:
Most people do not earn enough $ on their job to help them create the lifestyle they want.
Many people do not enjoy the job that they have or the organizations they work for but feel trapped because of no other opportunities available.
Most people do not have a source for a sustainable, passive income if they should lose their job.
Many people have situations in which they need to work from home.
Many people do not have an adequate retirement income.
Shaklee provides an opportunity for you to:
Work from home
Set your own hours
Create a passive income
Earn a bonus car and incentive trips
Be part of a positive, energetic company
Help others
Why Shaklee?
Shaklee has an over 60 year history of making products that make people and the planet healthier! Their products have passed scientific research and we have documented proof that people who use Shaklee nutritional supplements are healthier than those who use other products or none at all. (See Landmarkstudy.com) Shaklee products are always safe, always work and are always green.
Shaklee has also helped thousands of people to become financially secure through their business opportunity. They give people who use and love their products an opportunity to make a significant income by being their marketing source.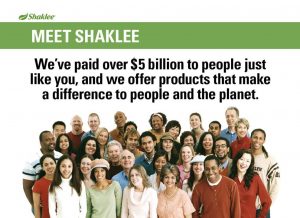 Do you have what it takes?
Desire to help others to have a healthier life
Friendly personality
Entrepreneurial spirit
and/or willing to learn:
Good marketing skills
Other business management skills
Create your better tomorrow…
Contact me today for more details about our business model and how to get started.  www.Slimupbehealthy@aol.com