Earth Day 2017 – Clean Home, Healthy Planet
| Category: Healthy Home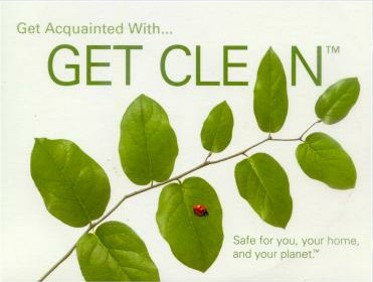 How Can Cleaning Your Home or Office Make a Difference to the Environment?
A major positive impact to improving the environment can be done by doing something very simple: replace the cleaning products in your home with non-toxic products and from a company that implements best green practices.

Here are four reasons why:
1. Products may contain harmful chemicals such as: Chlorine, Ammonia,  Formaldehyde, Hydrochloric Acid, Fragrances (and another 81,000 registered as  harmful ingredients!)
Look for products that are:
· made from natural ingredients
· Certified, such as Green Seal or Kosher Seal
Check out your products and their ingredients on http://householdproducts.nlm.nih.gov/ingredients.htm
2. Bottles Fill up Landfills or Costs Fuel to Recycle
Use concentrated products that require fewer purchases and buy in the large size.
Use products that have creative re-use functions.
3. Indirect Energy use is 60% of the energy we consume.
Energy and natural resources are consumed to make the products that we  purchase and when they are shipped to warehouses and stores to sit in a display. 60% of our carbon footprint is related to purchasing our products. In addition, most products are diluted up to 80% with water. It costs more fuel to pack and ship water.
 Look for:
· Concentrated products that contain no added water
· Purchase from a "direct sales" company (ships to you direct)
· Purchase from a company that follows environmental "best practices" and thus monitors their carbon footprint.
Check out the Climate Neutral Award program: http://www.climateneutral.com/recognition.html
Find out more about the various socially responsible and environmental programs that are done by Shaklee Corporation such as Will Steger/s Expeditions and A Million Dreams, A Million Trees campaign, and others. http://www.shaklee.net/bonnienicholls/aboutCitizenPartnersEnv
4. Pollution of our Water and Destruction of Our Environment
Household waste is a major source of landfill waste and toxins in our water system.  When we use toxic chemicals to clean our house it pollutes the air we breathe, is absorbed through our skin, and pollutes the water system which eventually affects our  oceans and our coral reefs and other natural resources.

Just by replacing your cleaning products with non-toxic choices such as Get Clean by Shaklee you can make a significant difference in the environment because they meet all the above requirements – Shaklee products are always safe, always work and always green and made by a company that walks the talk.
Celebrate Earth Day by giving Shaklee's Get Clean products a try this month!