Earthday Favorite – Basic H
| Category: Healthy Home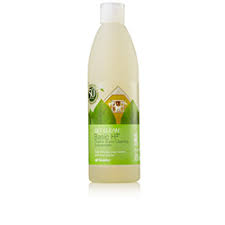 What is Basic H? Basic H will help you to be healthier, make the planet healthier, and save you money!
Basic H is one of the best organic cleaners on the market and it is extremely cost effective. Basic H was one of the first Earth Day products and continues to be a favorite of those who have tried it.
Basic H is always safe:
Basic H is a safe household cleaner made from natural, sustainable sourced ingredients such as corn and coconuts. There are no harmful ingredients such as phosphates, dyes, toxins, chemicals, fragrances or chlorine!
Basic H always works:
By using Basic H I have found that my place really feels clean.  It is great for cleaning anything that you can wash with water.  It can out-clean any window cleaner, general all purpose cleaner or degreaser on the market. Here are some suggestions from Shaklee: removes dirt, grease, and grim; cleans oil on driveways, barbecue grills, ovens, and more.  And although not directly recommended by Shaklee, here are some suggestions that I have used Basic H for: bathing pets (cats, dogs, horses), washing my car it gets grime and bugs off (especially "love bugs" in Florida); great for boats and won't pollute the waterway; washing nylon stockings (extends life of the stocking), removing gum or crayon (used straight); watering plants (works like a soil and water emulsifier.)
Basic H is always Green:
Other companies sell their product diluted. Basic H is so super concentrated and contains no water. Why is this important? You are not paying for the shipping of water and you will not have to purchase as many bottles. Instead you dilute the cleaner to your desired strength:
2-3 drops to a spray bottle of water for windows and glass (cost is less than 1 cent)  1 bottle of Basic H is equal to 5,824 bottles of the 26 ounce bottle of Windex!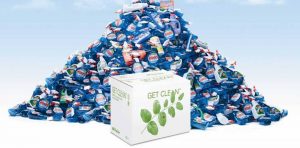 1/4 tsp to a spray bottle of water for general cleaner (cost is about 3 cents)
1/2 tsp to a spray bottle of water for a de-greaser. (cost is about 7 cents)
A quart of Basic H is only $12.15 retail and $10.35 member price. Most people only use 1 to 2 bottles per year because it is concentrated! How much do you spend each year on window cleaner and general household cleaners that contain chemicals that may be making you ill and polluting the environment?
Although Basic H has been around for over 50 years, it has never been sold through traditional stores but instead are sold through Independent Distributors.  You can check this product out by going to www.bonnienicholls.myshaklee.com 
What is your favorite use of Basic H?