Forever Young – thoughts and tips for aging gracefully!
| Category: Healthy Nutrition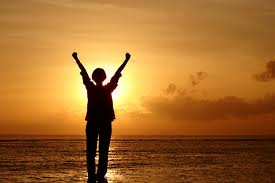 One thing that never ceases to amaze me is the speed of time and the aging process. While it seems like we will be young forever and that it is taking "so" long to get to the "right" age and then in a blink of an eye we are looking at the autumn of our lives.
For some people, that may mean a lot of aches and pains, doctor visits, and "tons" of medication. There are those of us, however, who believe that we can be healthy, relatively pain free, mentally sharp, and physically active without all the medication and doctor visits.
For me, Shaklee products are what has made the difference. I have been taking Shaklee for 40 years and it never ceases to amaze me how using their products continues to give me great health and energy.
While all of Shaklee's products contribute, one in particular that helps to reduce the aging process is Vivix, an anti-aging formula made from the muscadine grapes.
Here are a couple of quotes from Shaklee that explains it better than I can in my own words!
"Key ingredients in Vivix have been shown in a clinical study to blunt the inflammatory response that normally occurs from an unhealthy meal, while laboratory studies have shown that Vivix ingredients help cells protect and repair DNA as well as inhibit AGE protein formation. Research on telomeres, the ends of chromosomes that help protect our DNA, suggest that telomere length may be an indicator of overall health. In a preliminary study of individuals who took Shaklee supplements, including Vivix, for at least five years were shown to have a slower rate of telomere shortening compared to a healthy control group." Shaklee
What are "telomeres?"
"Telomeres shorten with age and rate of telomere shortening may indicate the pace of aging. Certain lifestyle factors such as smoking, obesity, lack of exercise, and consumption of unhealthy diet can increase the pace of telomere shortening, leading to illness and/or premature death. " https://www.ncbi.nlm.nih.gov/pmc/articles/PMC3370421/
How fast are you aging? Take the quiz.
Give Vivix a try and see if it will make a difference for you and let me know the results.