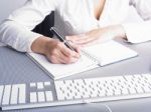 Health Chat Schedule
Wednesday 7:30 to 8:30 p.m. EST
March 8:  Healthy Weight: Shaklee 180
Find out how the Shaklee 180 weight loss program can help you to: Lose fat, not muscle; maintain metabolism; and become slim and healthy for life!
March 15: Healthy Finances: the Shaklee Business Opportunity
Find out about how Shaklee can be the ideal home-based and/or an online business opportunity that can help you to meet your financial needs.
March 22: Healthy Nutrition: Creating a Healthy Body
Find out about how Shaklee nutritional supplements can help you to have optimum health and energy and the scientific proof behind the products.
March 29: Shaklee on a Budget
Find out about how you can get started on Shaklee on a budget and how you can get your products "free" with our "consumer club" program.