Healthy Planet for Everyone 2018
| Category: Healthy Home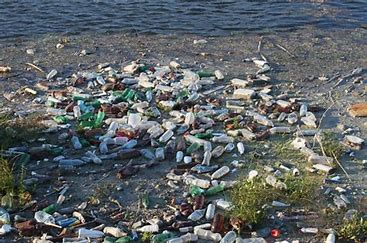 As we enjoy another spring time and all the beauty that comes with it, we also take time during the month of April to reflect on the destruction and damage people cause our earth through many modern day "habits."
Whether you are just beginning to learn about how to better protect the environment with healthy habits or if you just need to have a reminder to put these things back in practice, please check back on my blog and Facebook page, SlimUpBeHealthy to find lots of information this month about environmental problems, tips on how to reduce-reuse-recycle and other things you can do to help prevent damaging Earth and thus help to create a Healthier Home and Healthier Planet for everyone.
The official Earth Day is April 22. Earth Day began in 1970 and continues to educate and inspire others to change some of their consumption habits and replace them with healthy habits to improve our environment and thus the health of everyone. To help promote the education and inspiration is EarthDay.org one of the largest environmental networks. The focus of Earth Day this year is to "end plastic pollution." Here is a short video clip to show you the extent of one of the areas that is being overwhelmed with plastic:
Did you know that Shaklee Corporation is one of the pioneers in the environmental effort? Here is one way they have assisted in this effort: It has been estimated that the sale of their concentrated household cleaner, Basic H2 has "reduced the use of enough plastic bottles in just one year that would wrap around the earth more than 18 times!"
What are some ways you are reducing your dependency on using disposable plastics?