How to have Healthier, Younger Looking Skin at Any Age
| Category: Healthy Beauty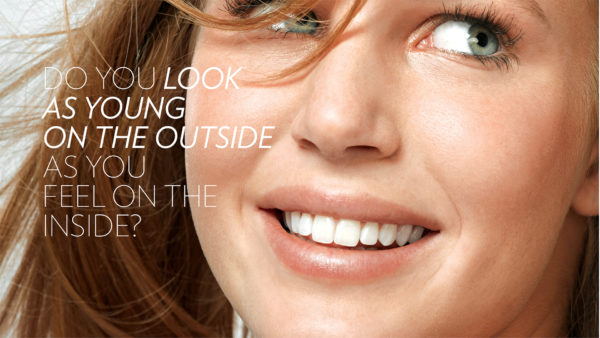 Do you feel that your skin is aging faster than you are?
Are you looking for a way to
Have healthier skin?
Reduce lines and wrinkles?
Prevent premature aging?
Even out your skin tone?
Use an organic product that does what they say they will do?
While we can't totally stop the aging process, we can often prolong it and have healthy, younger looking skin at any age.
What causes our skin to age?
Here are a few factors:
Genetics
Poor health
Excess weight
Stress
Lifestyle factors
Poor skin care regimen
Good looking skin starts from within. While we may not be able to do anything about genetics, we can improve our diets and lifestyle habits – such as stop smoking, manage our stress, get proper sleep, and minimize sun exposure.
Since it is difficult to get a well-balanced diet, it is also important to take an all natural supplements like Shaklee's  Vitalizing Plan or the Shaklee 180 Weight Loss program will give you better health, energy, and to achieve a healthy weight!
What is Shaklee? Shaklee is the oldest and largest natural nutrition company in the U.S. – they have an over 60-year history of providing nutritional supplements and skin care products that are always safe, always work, and are always green.
When we have a healthy diet, our skin will then reflect this better health! For example, Vitamin C and Vitamin E have long been known to help with the elasticity and healing of skin. Check out this article from the Linus Pauling Institute about Vitamin C and Skin Health.
And of course, it is important to get on a healthy skin care regimen free of chemicals.
While all companies are going to boast that their products work, did you know that most skin care and personal products have loads of chemicals in them that can harm your health? Finding an organic, botanical product that works is not easy for companies to make and it is an even more difficult task for consumers to find them. But now you don't have to look any further. You can have better health and energy and look younger longer with Shaklee.
Shaklee has an incredible anti-aging skin care line, Youth that will help you to "Look Younger Longer." It is nutritional therapy for your skin:
Contains Botanical ingredients – vitamin C, vitamin E, muscadine grape, jojoba oil, and many others
100% Vegan, Gluten Free, and Cruelty Free
Is "Beyond Organic" – this means that they perform over 3,000 quality tests to ensure that the ingredients are organic before processing and that they are not contaminated during processing!
Free of over 2,500 common chemicals used by other companies
Clinical results that prove they work – 200 people between age 20-70 had these results:
You too can have younger looking skin at any age. Take control of your lifestyle habits, get on a healthy diet and supplement program, and try Youth for 30 days and check out the results.
I know you are going to like the way your skin looks and feels.