Improve your Workouts with Performance Sports Nutrition Program
| Category: Healthy Nutrition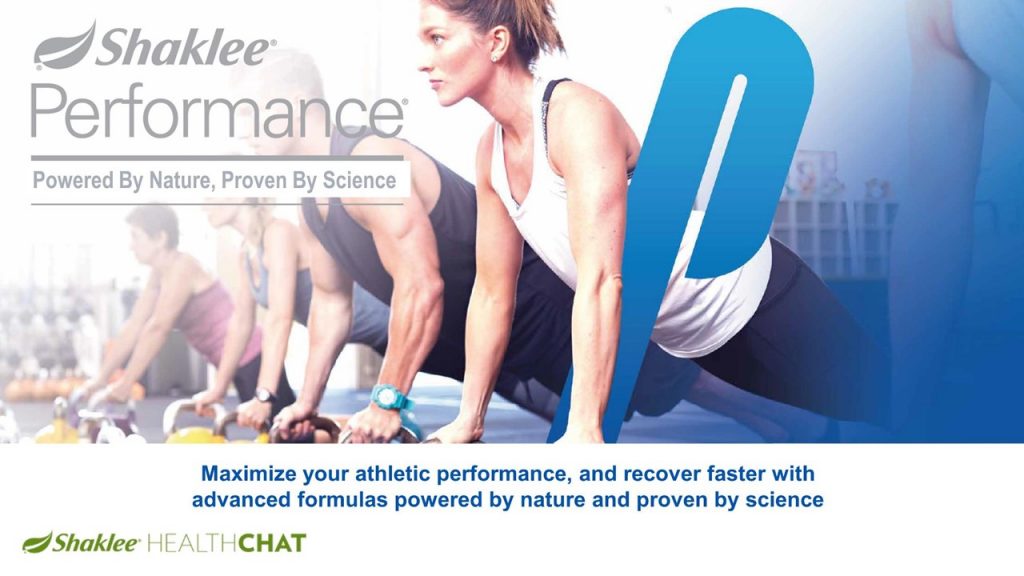 Improve your Workouts with Performance Sports Nutrition Program
Exercise is important to everyone's health. But to get the most out of your workout program, to deal with soreness, and to stick to your program you need to give your body the right nutrition. Whether you work out just to be fit or if you are interested in more endurance sports, you will want to check out the new Performance Sports regimen developed by Shaklee.
The Shaklee Perform were developed for and used for by Olympic athletes. Why do the athletes trust Shaklee? For two reasons: first they improve their performance and second because they are no unwanted ingredients that may have long-term harmful effects or cause drug-testing problems.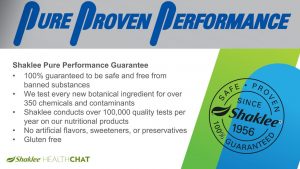 Here are a couple of short video clips by Eli Bremer about why the athletes trust Shaklee:
http://shaklee.tv/the-shaklee-pure-performance-team
http://shaklee.tv/athletes-and-drug-testing-with-eli-bremer
Here is how the program works. There are 4 steps: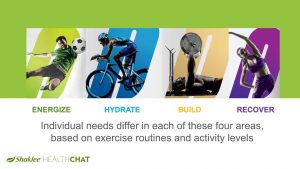 Energize: Take before workout. This will give you some additional energy.
Hydrate: This will help replenish the electrolytes
Build (Repair): This will help you to build and repair muscles
Recover: This helps to reduce muscle soreness
The results: better strength during workouts and faster recovery
There are 2 programs, one for Fitness and one for Endurance. Both programs include products for all 4 steps. The difference between the Fitness Program and the Endurance Fitness Program are the calories.  The fitness program has an energizing and hydrating drink that has zero calories. The Fitness Build drink is different from the Physique Bio Build with lower calories and made from grass-fed whey protein. They are also different because the energy and hydrating products come in convenient individual packets.
Here is my experience and suggestions for using these products.
Prior to upgrading to products to these two programs, Shaklee did have the Physique (the one for endurance) and the Performance drink for hydrating. I have always liked them but did not always use them because of the extra calories, so I was really interested in the zero-to-low calorie fitness products.
Since the new product lines have come out I have been taking them on a consistent basis on the days I workout. I am so impressed with how I felt during and after my workouts. I found that when I take the Energy drink or chews beforehand it helped to actually motivate me to get going. During my workouts at the gym I have increased my reps and for some exercises have actually doubled the reps. By taking the Bio Build and Recovery I am not sore and ready to work out again the next day.
Here is the difficulty I found – I did not care for the taste good, probably because there is no sweetener or sugar in them. So here what I did to get past that because I really wanted the results.
The energizing and hydrating drink call for 8 ounces of water. I reduced this to ½ cup or less of cold water and "down" it rather than sip it.
The grass-fed whey protein direction calls for "cold water or your favorite drink." I tried several times with water and again just didn't care for it that way. Instead, I found that Almond milk with only 30 calories a cup a good option. But instead of using a whole cup, I use only ½ cup of Almond milk thus only adding 15 calories to the 110 calories of the drink mix. Also, it is better in a shaker or blender.
Sometimes I still take the Endurance (Physique) because I love the way it takes. This is banana flavored and tastes great in milk or orange juice.
I really like the Performance drink mix from the Endurance pack, both the lemon-lime and the orange. This one is also not "new."  I have drunk this Performance drink for many years in place of sports drinks or sodas.
Hope these suggestions will help and that you will give them a try. You are going to love the difference they will make in your workouts and how you feel.
Let me now what your experience is with these products and suggestions you may have.