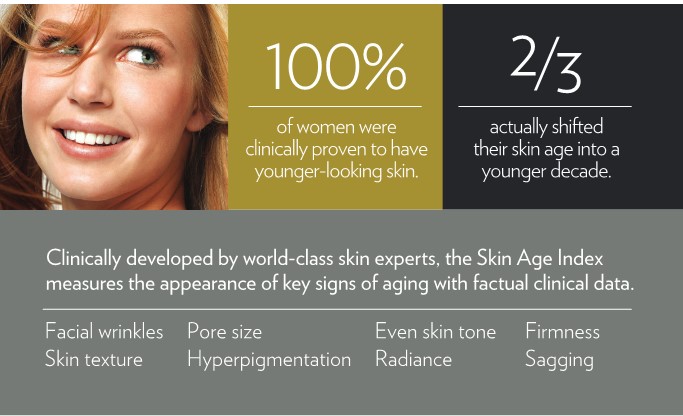 How would you like to look 10 years younger after 60 days?
Well, Shaklee has done it again! The Shaklee scientists have created a new line of anti-aging skin care products called Youth. We are all amazed at the results.
Take a look at the clinical results of YOUTH:
200 Women between the ages of 20 and 70 were in an independent clinical study. The results were astounding. Of the 200 women 100% showed improvement in their skin! And 2/3's looked 10 years younger.
It gets even better – Look at the ingredients.
The Youth Advanced Anti-Aging Regimen was designed with only botanical ingredients that will improve skin texture, radiance, and firmness, and reducing the appearance of wrinkles.  YOUTH products are all 100% vegan, cruelty free and gluten free. And the products are free from over 2,500 of harmful chemicals and questionable ingredients that are often used in other skin care lines.
And get this! Shaklee has a free gift for you for trying out the Advanced Anti-aging Regimen, the Youth Radiance C&E  (a $94 value). (This needs to be placed on autoship to receive the gift. Offer good only until December 31.)
Give Youth a try – so you can have beautiful skin,  look younger and feel amazing for years to come — and you may even look 10 years younger!