Shaklee Global Conference 2017 Atlanta Aug 9-13!
| Category: General Comments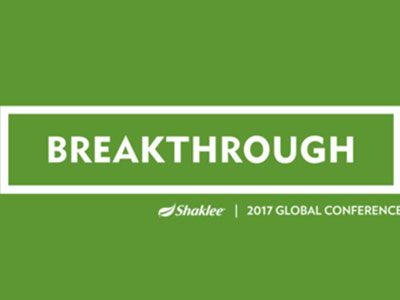 Everyone in Shaklee is getting excited! And I am one of them!
Each year Shaklee hosts a conference to kick off their new fiscal year. This is when they introduce new products, new business incentives and have workshops on how to build a successful Shaklee business.
Each year the conference is in a different town. I have been to several including the 50th Anniversary in San Francisco, and in other years a great time in New Orleans, Nashville, and Orlando. This year the destination is Atlanta, Georgia.
I am excited because when Shaklee has a conference, it is really first class and packed full of so much energy and fun. There is always one big night of celebration with dinner and/or a dance. This year it is called "Green and Bling."
There is always a great speaker. We've heard people like Chris Garner (story "In Pursuit of Happyness" is about him), Olympic athletes, and Mark and Scott Kelly (astronauts). This year we get to hear Brian Biro, who is one of the nation's foremost speakers and teachers of Leadership, Possibility Thinking, Thriving on Change, and Team-Building.
A specific session I am excited to be attending is the Science Symposium. There is a lot of fascinating science behind the products and this is where we get to hear some of it first hand by the Shaklee scientists like Dr. Daggy.
We will have some other great speakers from Shaklee headquarters, but of course the conference would not be complete, as fun or energetic without our very cool CEO, Roger Barnett and his wife Sloan Barnett. He continues to inspire us to be successful and we appreciate his guidance to make Shaklee the best. Here is an example: Shaklee Conference
In addition, conferences are about meeting up with old friends and making new friends. Many of us have been in Shaklee a long time and so each conference is a reunion with friends. Looking forward to hanging out with Sherry Sutterby, Jenny Williams, Dee Dee Shaw, and many others. And last year at the Orlando conference I made a new friend, Sabrina. Looking forward to seeing her again.
There is so much more that can't be described in words… so keep following the blog and/or my Facebook page next week and I will be posting pictures and stories of the conference as soon as I am able!