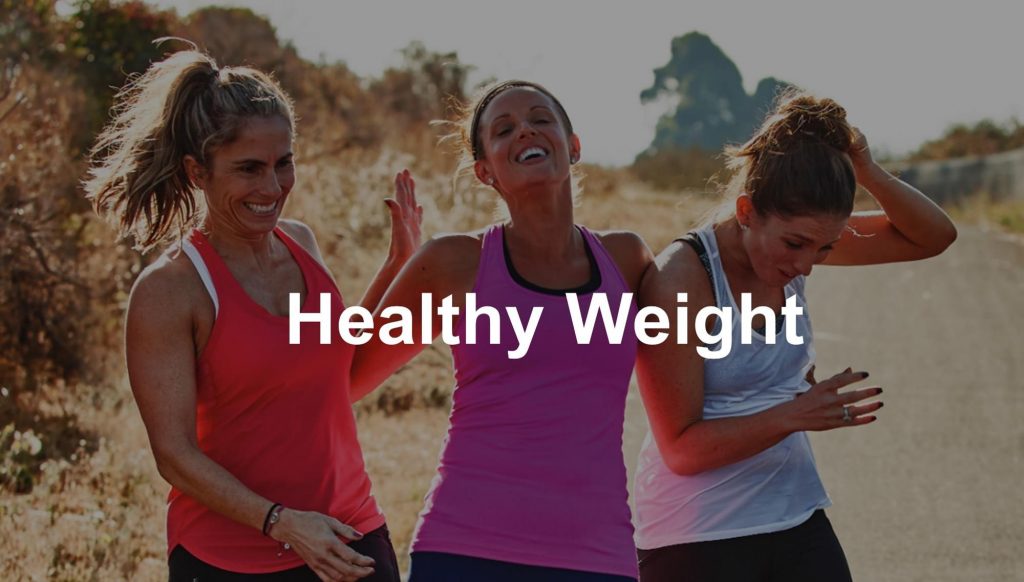 Are you at your ideal weight?  Would you like to get slim and healthy in 2018 and to stay that way?
Most Americans would like to lose weight even if it is 5 to 10 pounds.  Others would like to lose even more. According to the National Center for Health Statistics, 60% of Americans are overweight and 33% deal with obesity.
There are a couple of very good reasons why we should try to lose extra fat and reach our ideal weight.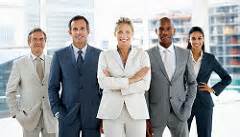 #1 is "looking good." The way we look has a lot to do with our relationships and our self-esteem.  In an interesting article by Ruth Graham, she cites studies that have collected data to demonstrate that people who are at or close to their ideal weight  are usually chosen for job positions and can more easily make friends. People who are close or at their ideal weight usually display a certain confidence and like themselves.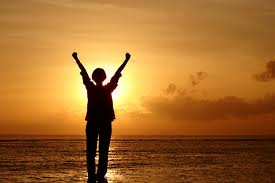 #2 is "feeling healthy."  As per WomensHealth.gov, excess weight can be a contributing cause of several health problems such as heart attacks, diabetes, joint pain, and some cancers. Thus, losing weight and reducing the fat content of our bodies contributes to the overall quality of our health and determines our longevity.
But while many people are unhappy with their current weight, they don't always know what to do about it. They look for a special miracle diet or pill to solve their problem, but then find that the products contain unhealthy ingredients and side effects. And another problem is that you may not keep the weight off once you go off the diet.  Low calorie diets and yo-yo results can be discouraging can harm your health.
Figuring out how to lose weight is a challenge for many people, but it does not have to be that way for you.
So is there a safe way to lose weight and keep it off? Yes there is.
Shaklee 180 – A simple healthy weight management program created by Shaklee, the #1 natural nutrition company in the world!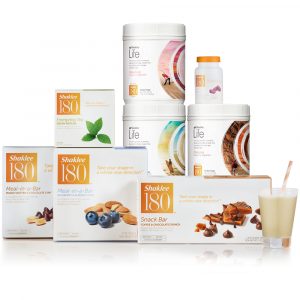 I too used to be overweight and tried a variety of different diets with no results and poor health.  It was only when I chose to follow the Shaklee weight loss program that I was able to lose my excess weight, get healthy, improve my energy and stay slim for life.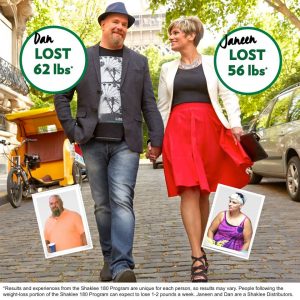 Along with me are many other success stories of people who found that the Shaklee 180 weight loss program is just what they are looking for:
Safe:  Scientifically formulated, no harmful ingredients, balanced nutritionally, gluten- free, lactose free, low glycemic
Effective:  Research shows weight loss from fat, not muscle. This maintains your metabolism and prevents the yo-yo effect.
Convenient: Easy to follow, family friendly meals
Green:  Non-GMO, gluten free, no additives or preservatives, no animal testing, environment-conscious packaging
Support: We also offer support tools that will help you on your journey.
Figuring out how to lose weight is a challenge for many people, but it does not have to be that way for you!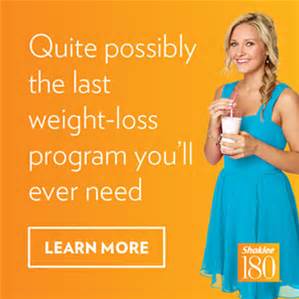 Shaklee 180 can help you to become the slim and healthy person you have always wanted to be!
Order today to take advantage of the Shaklee Starter Kit holiday special. Shaklee 180 kits also include a free membership and free shipping when placed on autoship ($150 minimum order required.)