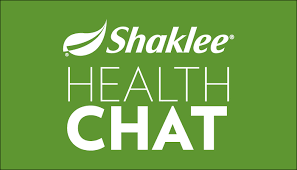 We believe:
Our health is the result of first taking care of ourselves on the inside with good nutrition, then taking care of what we put on the "outside" with safe non-toxic personal care products, and by using safe household cleaning products. Shaklee has been a pioneer in creating products that are "always safe, always works and are always green."
Our financial health is important, so Dr. Shaklee also pioneered a business model to "give back" to the people who benefited from his products to help them create a healthy financial future. The Shaklee Business Opportunity provides a means to a significant passive income, bonus car, incentive trips and a chance to have the freedom of time to do what you want to do in life.
Are you where you want to be in life?
How do you feel about your health and fitness level?
Are you at your ideal weight?
Are you concerned about the health of  the planet?
Are work and family life in balance?
Do you have the lifestyle you have always wanted?
You are invited to join my Health Chat Webinars to find out how you can create a healthier life for you and  your family.  Topics will be on how you can have:
Healthy Weight
Healthy Body
Healthy Beauty
Healthy Home & Planet
Healthy Finances
When: Wednesday evenings from 7:30 to 8:30 p.m.
If you have not attended a webinar yet, I believe you will be in for a pleasant surprise. Webinars are a great way to connect with each other and of course is more practical because of  long distance and/or busy schedules!
Here is how it works: RSVP that you are interested in attending. I will send you a link and a phone number.  A little bit before the start of the webinar, click on the link  to get set up by entering the meeting number. That will open a screen for you to see our meeting and power point. (This is not video so you will not need a webcam.) The second step is to call the phone number provided to connect vocally.
Wednesday, March 8:  Shaklee 180 Weight Loss Plan.
Look for the invites to go out or check back here for upcoming topics and schedule.