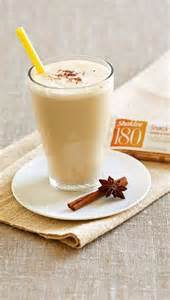 The heart of the Shaklee 180 weight loss program and the long-term health program is the Shaklee Life Energizing Drink.  This is the mix for a daily smoothee – (best if mixed with milk (soy or almond are great options); add fruit (just as banana) or ice as desired, then blend.)
For the Shaklee 180 weight loss program, the Life Energizing Drink is a meal replacement usually for breakfast and lunch. Then dinner is a balanced meal (we have many suggested menus) that can be shared with family.
But why a smoothie drink?
The American Journal of Clinical Nutrition and other experts in the field recognize that a shake either as a meal supplement or substitute can help you to get balanced nutrition while controlling your calorie intake and it helps to reduce hunger.
Shaklee Smoothies are nutritionally balanced, non-gmo protein, quality tested for purity of ingredients, includes fiber,  includes leucine (an amino acid that to maintain muscle so you lose fat not muscle and thus maintain your metabolism.
Another reason I found is that I am a busy person. I am not able to purchase all the right foods, then prepare them and take the time to enjoy them on a regular basis.  Shaklee's Life Energizing drink is my healthy choice to fast food, unhealthy food choices or skipping a meal.
Also, while I like to drink my Shake "plain," I have lots of good recipes for you if you like to have a wide variety.